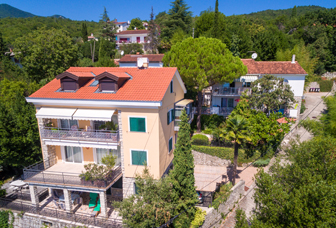 Hospitality is our family tradition since 1986. Since then, we've enjoyed sharing the true quality of the Mediterranean way of living with our guests.
During spring and autumn, you can find us cultivating olive, mandarin & lemon trees, herbs, and flowers around our family houses in Ičići and Višnjan. We also grow fresh vegetables in our garden. Sometimes we go on a cruise along Kvarner Bay's shores and swim in Opatija Riviera's hidden coves.
Since the year 1986, our family got enriched with every acquaintance, and bigger with every year. We hosted many people from all over the world, and many of them have become our dear friends.
From the moment of arrival until departure, feel free to contact us to help you with any assistance you may need during your stay in Ičići or Višnjan.
We wish you a warm welcome and a pleasant stay!
Family Kišić