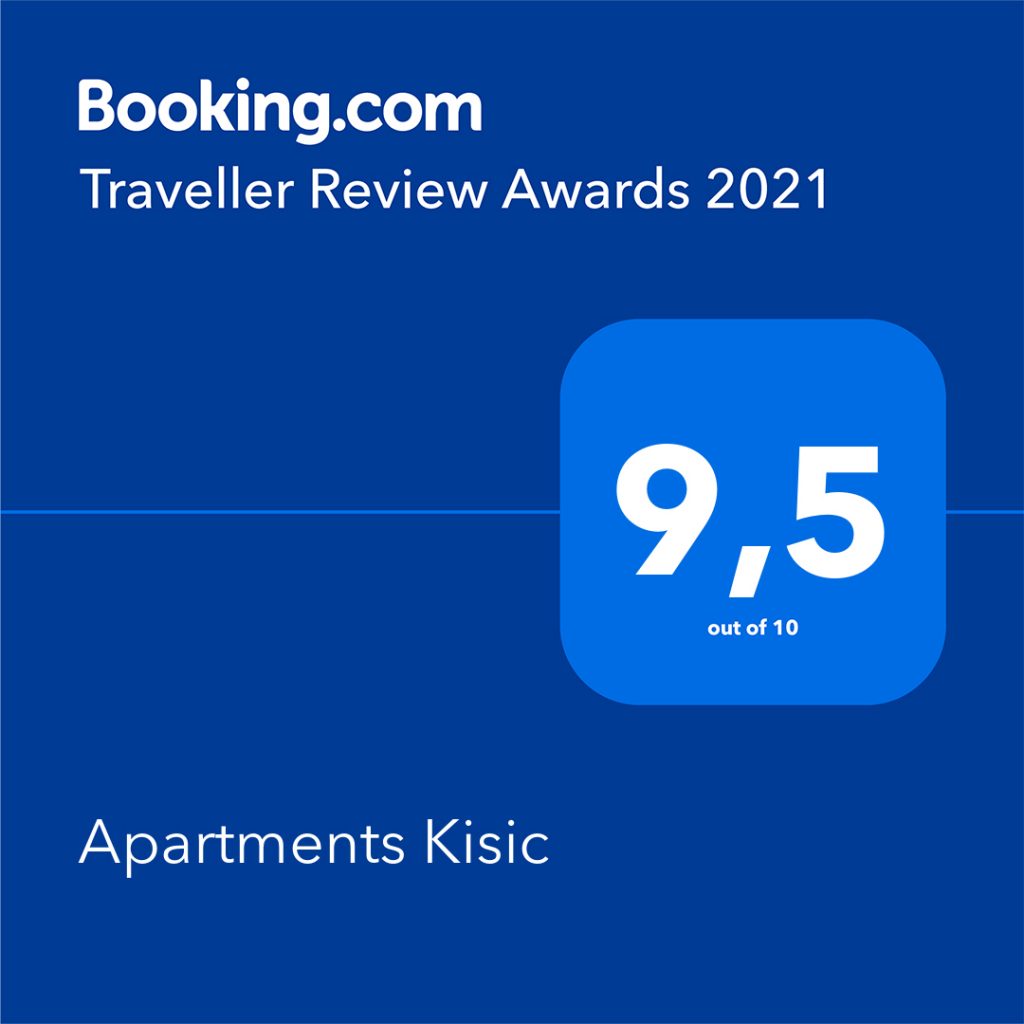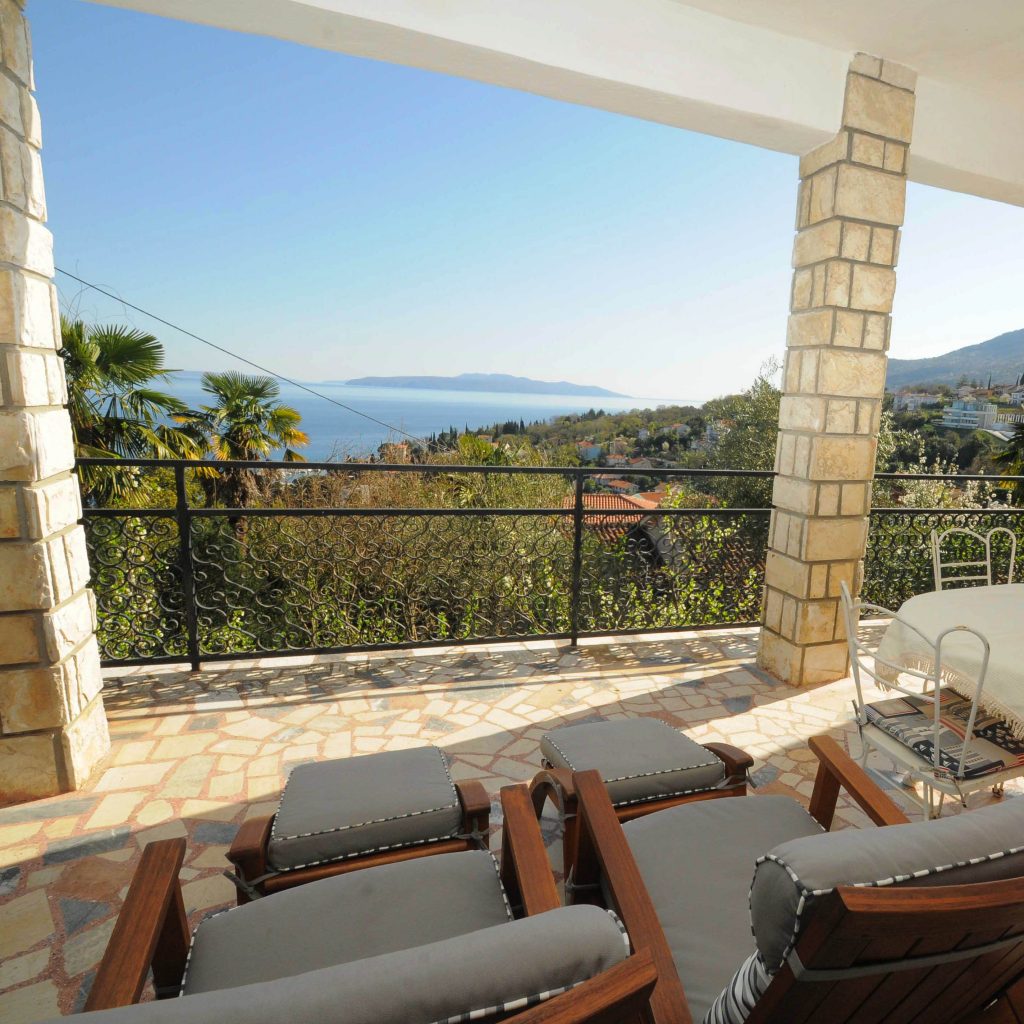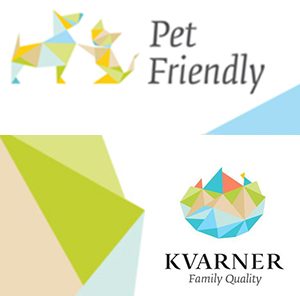 Our Mediterranean style family apartments in Ičići are cozy and fully furnished, located in a small fisherman's village, Ičići, only 3 kilometers from Opatija. The apartments feature air conditioning, satellite TV, washing machine, dishwasher, wireless broadband connection, a balcony or a terrace, garden barbecue, and many more.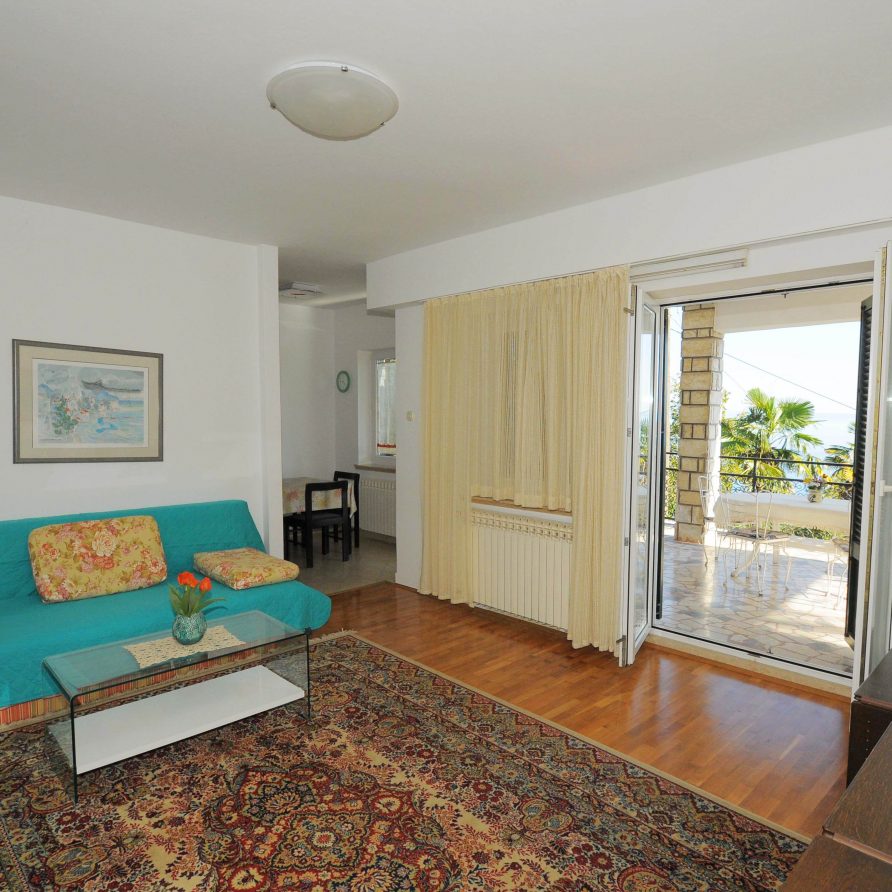 Two-bedroom apartment with a large and private sun terrace with barbecue, overlooking the sea.


Ičići is a small town located only 3 km from the resort of Opatija. It is famous for the large and beautifully furnished beach where you can swim, sunbathe, play volleyball, rent pedal boats or motorboats, and lounge in the shade of one of the many cafes. On the beach are fast food restaurants, among which is the most popular restaurant "Port" in the old port in Ičići, ("At Vlado's place"). You can shop at the supermarket, buy daily newspapers or look for a post office. You can stroll through the famous 12 km long promenade along the sea from Volosko to Lovran (Ičići is located approximately in the middle), enjoy the view on yachts in one of the finest marina on the Adriatic, or eat seafood in various restaurants. You can also choose a boat trip to Mošćenička Draga, Brseč, the islands Cres and Krk, as Ičici is one of the major stations for passenger boarding. Nearby there are tennis courts, and hikers and nature lovers will be fascinated by nature Park Učka, from which we get a very tasty and high-quality drinking water. As your host, we family Kišić, will offer you gladly fresh vegetables from our garden (tomatoes, lettuce and potatoes). Also, don't miss the opportunity to enjoy the Kvarner bay from the sea on our family boat "Aura" if the weather permits.
| | | |
| --- | --- | --- |
| Nearby amenities | Beaches | Attractions |
| Supermarket 600 m | ičići 600 m | American Gardens 2.6 km |
| Bus stop 500 m | Opatija 3.6 km | Maiden with the Seagull 3.9 km |
| Pharmacy 1.6 km | Dog Beach 1.2 km | Angiolina Park 4.2 km |
| Infirmary 4.2 km | Ika 1.6 km | Lungomare promenade 750 m |
| Post office 750 m | Medveja 6.4 km | Carmen Sylva promenade 3.6 km |
| Market Hall 4.5 km | Mošćenička Draga 12 km | Volosko 5.6 km |
| Summer Stage 4.7 km | Baška (Krk) 84 km | Veprinac 9.0 km |
| Gervais Center 4.3 km | | Mošćenice 13 km |
| Shopping center (ZTC) 14 km | | Lovran 3.8 km |
| Ferry boat 27 km | | Rijeka 17 km |
| Airport 43 km | | Učka Nature Park 16 km |
| | | Island Cres 32 km |
| | | Island Krk 40 km |